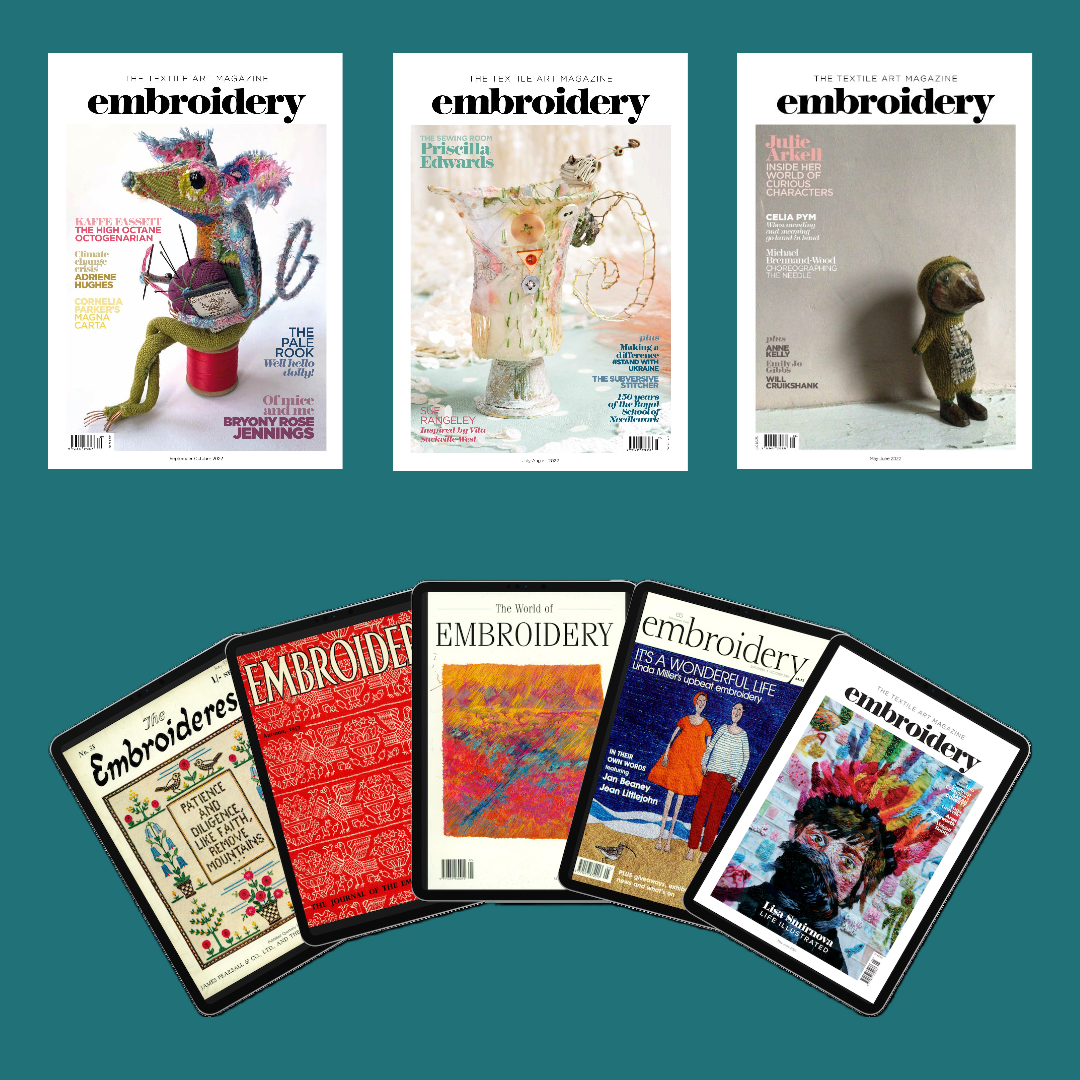 'Embroidery'
the Textile Art magazine
Whether you are a keen embroiderer or simply love fabric and textiles, Embroidery magazine is filled with ideas and features to inspire you.
Each edition is packed with colourful features on contemporary and traditional textiles.
Keep up to date with news of the latest shows and events taking place around the UK.
Available in Print & Digital
Delivered to your door and your device!